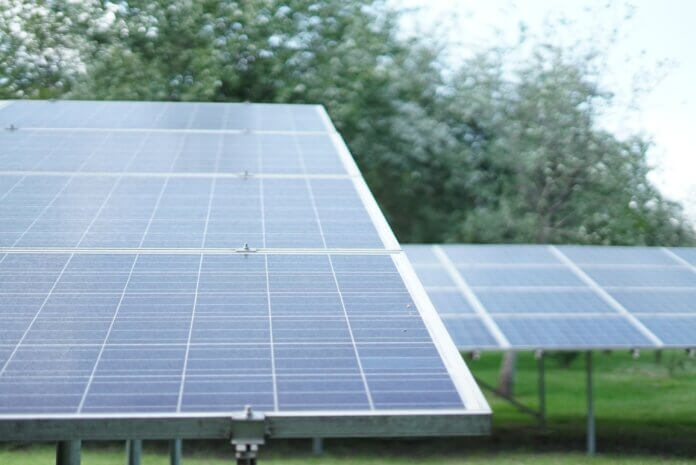 Indiana Michigan Power (I&M), an American Electric Power (AEP) company, has issued a request for proposals (RFP) for facilities that will generate approximately 800 MW of wind energy and approximately 500 MW of solar power.
I&M's invitation for bids offers private sector developers the opportunity to propose the best and most cost-effective projects to add significant renewable energy resources to I&M's diverse generation fleet. I&M currently operates five solar farms and purchases power from four Indiana wind farms. In 2021, more than 80% of the energy I&M generated was emission-free.
The resources being sought in this RFP align with I&M's Powering the Next Tomorrow plan.  Powering the Next Tomorrow was described in I&M's Integrated Resource Plan, which was submitted to state utility regulatory commissions in both Indiana and Michigan earlier in 2022. I&M expects some of the new renewable resources to be online by as early as the end of 2024 and the full 1,300 MW to be online as early as the end of 2025.
"This RFP is designed to provide qualified developers the opportunity to bring forward wind and solar projects that can be used to serve Indiana Michigan Power customers," says Dave Lucas, I&M vice president for regulatory and finance. "These new resources will combine with I&M's existing generation to provide an even more diversified and flexible generation portfolio that will stabilize energy costs over time, stimulate economic growth, reduce emissions and take advantage of new technologies."
Indiana Michigan Power's RFP is open and non-discriminatory, which provides bidders the opportunity to submit proposals that incorporate battery storage, emerging technologies and other resources to supplement the portfolio and provide for optimum performance and affordability.
I&M prefers projects that will provide economic benefit to the states of Indiana and/or Michigan and encourages the use of local resources where feasible. The RFP requires that successful bidders use reasonable efforts in order to use small and diverse subcontractors to work.
The RFP calls for solar projects within Indiana and/or Michigan, while wind projects – which require availability of large amounts of land – can be in those states as well as Illinois or Ohio.
Bids are due April 21st, 2022. I&M plans to have contracts with the successful developers by the end of 2022. The selected resources will then be submitted to the state regulatory commissions of Indiana and Michigan for approval.
I&M has engaged Charles River Associates to serve as an independent monitor for the RFP and incorporate input from groups representing customers and other stakeholders into the competitive procurement process.
Image: Photo by 🇻🇪 Jose G. Ortega Castro 🇲🇽 on Unsplash